Provide the feedback and appreciation team members need and ensure goals stay on track with Check-Ins.
Automatic Reminders and Calendar Integration
Check-Ins made easy. Our automatic reminders and calendar integration help employees and managers never miss a check-in.
Generate User Utilization Reports
Access check-in statistics and reports to understand user utilization and review quality of check-ins.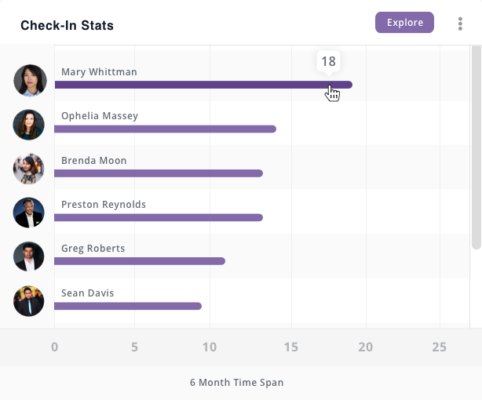 Request a Demo to speak with one of our Sales Associates!