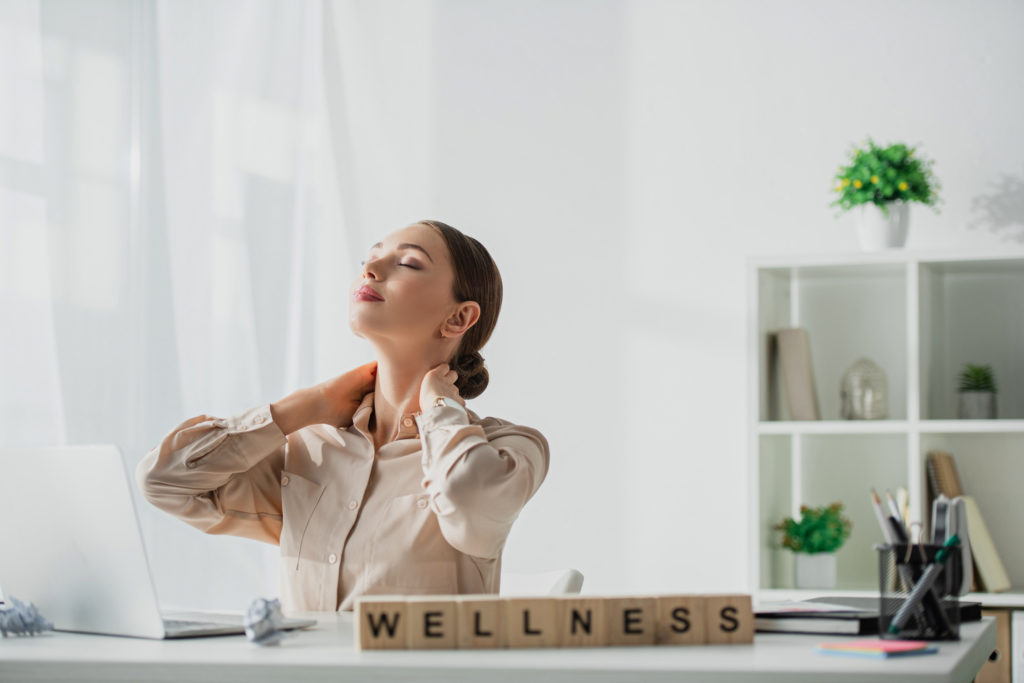 Good managers are rare. Gallup found that companies fail to hire the manager with the right skill set for the job about 82% of the time. The data is clear. Improving life at work begins with the manager. 
The Pain Point
The corporate world has a long history of promoting based on tenure, not talent. We train people leaders in the task-oriented functions of their roles and typically provide little coaching on how to lead and develop their teams effectively. Skills such as holding crucial conversations, maximizing potential, and effective communication do not come naturally to most, yet employees are craving to be coached and developed. On the performance management side, 19% of workers receive feedback only once a year from their manager, yet 96% of employees consider regular feedback a positive thing. The gap between what employees want and what they receive from their direct leader continues to grow wider. 
Employee dissatisfaction is unfortunately not something that turns off after 5 pm. It bleeds into personal lives, affecting relationships, mental health, and overall well-being. One study conducted in 2015 with 567 Malaysian women in the public sector found that "Satisfaction with the nature of work was the strongest predictor of psychological distress, sleep disorders, headaches, and gastrointestinal problems." Another study by KornFerry found that the second biggest stressor in the workplace is bad bosses, followed only by too heavy of a workload, which may be a direct result of the bad boss. The connection between failing managers and their employees' declining health is only becoming more evident. When workers are miserable, stress and anxiety dictate their lives leading to mental and physical distress. Another side to this alarming coin is that businesses suffer, too. Low well-being effectively results in lower productivity, more sick days used, and more medical costs incurred to treat mental and physical issues. Our employees, our team members, deserve far better.
The Good News
There is an alternative to this bleak outlook. When workplaces hire the right managers, or at the very least equip the current managers with the right skills, managers have the greatest influence on whether organizations thrive. The strength of the manager is the lifeblood of the organization. As any business leader knows from experience, initiatives from the top live or die with those on the front lines daily. The managers in the trenches keep the wheels of the workplace spinning. Employees look to their direct supervisor for how to work and behave, so supervisors have the power to instigate responses to leadership initiatives that range from deep criticism to inspired advocacy. Communicating well with managers ultimately means you are communicating well with the entire organization.
Well-equipped people leaders create more engaging environments for their direct reports. Engaged employees experience less workplace stress and are more physically and emotionally present. As a direct example, the C. Everett Koop National Health Award recognizes outstanding worksite health promotion and improvement programs. A study conducted on companies who have received this award revealed a link between investing in health and wellbeing programs and their stock market performance. The portfolio of Koop Award winners' stock values appreciated by 325% compared with the market average appreciation of 105% tracked over 14 years. It quite literally pays when your employees are healthy and thriving.
The Solution
The key to a healthy, thriving workplace begins with the managers. Promote managers for their talent, not just the years they have been around. Serve the managers who are already in place by giving the gift of training and development. Discover the natural talents they do possess and harness them, thereby turning them from managers to talent-focused coaches. Offer modern, digital tools that make it easy to document their conversations with direct reports and track and update performance progress. These are all examples of the organization's minimal effort that guarantees significant returns. For managers to invest in their people well, they must first be invested in. 
Below are a few practical applications you can empower your managers to implement immediately:
Recognize your employees often. A "job well done" can go a long way but recognizing them in the moment for specific behaviors they displayed has a powerful impact. (Note- Digital recognition tools allow for recognizing to happen even with hybrid/remote work schedules.)

Be intentional with one-on-one time and frequent communication. Managers should meet with their direct reports about personal and professional development at least once a month. These conversations, sometimes called check-ins or one-on-ones, should be coaching-focused at their core. Frequent communication closes performance gaps, creates alignment, and reduces the need for more crucial conversations before it's too late.

Minimize anxiety around performance reviews. If managers are checking in with their employees on a consistent basis, by the time the performance review comes around there should be no surprises on how it will go. Do not let the review conversation be the one or two times each year managers have a formal discussion with employees about their performance and cultural fit. This leaves employees feeling like they are not valued, and it causes questions about where they stand with their leader, which can ultimately lead to high stress and anxiety. Over-communicate throughout the year so that review time is a helpful and enjoyable experience. 
Improving life at work begins with the manager. Thriving in the workplace is multifaceted but ultimately all roads lead to leadership. Hire managers for their talent and when they are promoted, don't stop there. Time and investment into the development of managers will pay dividends in the future and keep strong, healthy, thriving employees around for much longer.
Ready to create a thriving workplace? Let's chat!