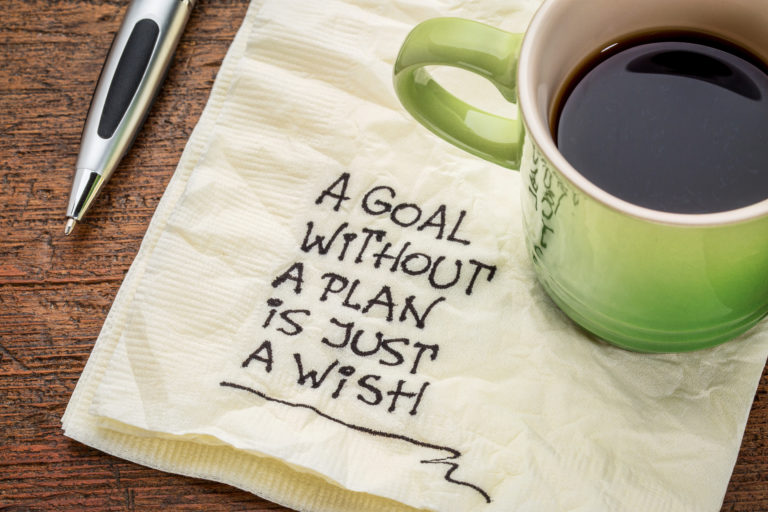 According to Paul Niven and Ben Lamorte, the authors of Objectives and Key Results: Driving Focus, Engagement, and Alignment with OKRs, OKR methodology is a "critical thinking framework and ongoing discipline that seeks to ensure employees work together, focusing their efforts to make measurable contributions that drive the organization forward." An objective is a goal that the organization, team, or individual wants to accomplish. Objectives answer the question "What do we want to do?" and are qualitative and time-bound. A Key Result is a description of how you will accomplish your objective. Key results answer the question "How will we know if we have met our objectives?" and are quantitative and concrete.
Many of you have likely heard of OKRs, and may have even read THE book on it:  Measure What Matters, by John Doerr. Using OKRs in an organization can be wildly helpful, increasing focus and accountability across teams. However, following the OKR methodology in its pure form can be challenging in the real world, especially for smaller teams and organizations operating with lean resources. Why is this? Because someone has to manage all of the OKRs, ensuring they are being created, updated, and monitored correctly. It can often turn into someone's full-time job.
For those still optimistic and willing to try out OKRs, we've got you. Download our free e-book here:  "The Why, How and What of Objectives and Key Results." Our Goal Management App also helps you upgrade your Smart Sheet or other spreadsheet to a cleaner, more efficient way to track your OKRs.
Another common term for the focus items needing to be completed is goals, which we will reference interchangeably with OKRs in this article. Goals/OKRs are a vehicle for accomplishing business initiatives and keeping employees motivated and collaborative.
As beneficial as the practice of setting goals is to the organization at large, simply setting the goals without an action plan for tracking them continually will not produce the intended results. It can be easy to "set and forget" unless structured accountability measures are implemented. 
Here are our 3 recommended best practices for setting AND achieving goals organization-wide. 
Tie OKRs/Goals to your Mission, Vision, and Strategy
Tying OKRs/goals to the organizational mission ensure they are both relevant and meaningful. In addition, purposeful goal-setting paves the way for increased employee engagement by inviting all team members to contribute to and align with long-term business strategies. This creates shared purpose across all levels of the organization as everyone can easily see how their daily efforts make a tangible difference. 
However, before creating goals built on the foundation of your mission, vision, and strategy, you must first ensure they are defined and well communicated.

Mission- The organization's core purpose and its ultimate reason for existence. 

Vision- The future the organization strives to achieve in 3, 5, 10, or 50 years in the future. A vision is just wishful thinking without a plan in place.

Strategy- How the vision gets accomplished by defined, long-term priorities. A sound strategy isn't just about saying yes to one thing. It's about saying no to everything that does not progress the mission and vision.

This step is so critical, we built WorkDove's performance and talent management platform around an organization's mission, vision, values, and strategic initiatives. We even include templates to help walk you through a defining exercise of each.
Once the necessary framework is in place, you are ready to translate your mission, vision, and strategy into executable goals. 
Track and Attack 

Chris Voss coined, "Yes without a how is irrelevant." Goal setting is incomplete if it is not immediately followed by a firm process and a system in place– the "how" behind the "Yes"– that allows for consistent goals tracking. A concrete process for goal-tracking gives each person the tactical plan they need for attacking their goals beyond just sheer willpower alone. 
For many business settings, the most desirable system is a digital one. Allowing technology to work for you certainly has its advantages. A digital platform for tracking goals significantly reduces locating lost documents or emailing updates back and forth. A singular location for all employees to log into increases accountability between managers and direct reports, offers a shared experience for all, and makes space for automation, giving precious time back where needed most. 
However, a more manual option is required for organizations that simply may not have dollars left in the budget to purchase a digital platform. In that case, what exactly should be tracked and how? Here are our recommendations:
Goal Tracking:
Start and End Date

Person Responsible

Contributors (anyone who is contributing to the goal's completion but not the sole person responsible)

Title of the Goal

Measurement Metric (How is this OKR/goal measured? Percent, unit, currency, etc.)

Additional Information 

Cascading Goals

Perhaps your organization has layers of goal tracking. For example, you may have individual goals for each employee that align to a higher-level department goal, and those department goals align to a higher-level organizational goal. Tracking goals this way sheds light on the contribution of each and also encourages employees further that their hard work has a very direct effect on the business.
After creating your goal/OKR framework through whatever system you choose, the final step is to execute and monitor through one-on-one goal tracking meetings.
One-On-One Goal Tracking Meetings
Perhaps the most important aspect of the "how" of goal tracking is the "who" involved. How will team members stay accountable to the commitment they made to their OKRs? One-on-one meetings at an agreed-upon frequency between managers and employees can help initiate candid conversations and give opportunities for further alignment. In addition, weaving goal tracking into check-ins is a strategic effort to equip employees with the help and resources they need to complete their OKRs. It also gives the manager specific feedback for coaching conversations. 
We recommend including goal-tracking as an agenda item in check-in meetings and completing this at least monthly. Setting a flexible but consistent agenda sets clear expectations up front while leaving a margin for the employee to share challenges or questions, and even share proud moments of accomplishment with their leader.
For example, the WorkDove Goals app automatically integrates with the Check-Ins app. This means that anytime an individual completes a Check-In, their goals are included inside the form itself, so they can simultaneously answer the Check-In questions, make updates to their goals, and send to their manager with the click of a few buttons. The Check-In conversation that follows accomplishes intentional coaching and goal tracking all at one time, with the focus on the employee's professional and self-development. 
The takeaway is this: don't set and forget your goals. Mission-driven goal setting accompanied by a thorough system for OKR tracking invites team members across the organization to individually contribute to driving the collective vision forward.
Ready to hit your goals and take your organization to the next level? Request a demo now!